Coem Cersaie 2023: yes we inspire
Together for a better future
A sustainable and evolved porcelain stoneware: this is the concrete description of Coem's philosophy which takes inspiration from nature and its colours to create collections that respect the environment around us. In line with this approach, at Cersaie 2023, Coem presented, in the beautiful stand conceived again this year by the creative skills of the Alessandro Pasinelli Studio, lots of new surfaces for fully sustainable home living: evolved and ecological porcelain stoneware, the fruit of cutting-edge production processes, is offered in a range of collections that have in common extensive research of a ceramic material produced with respect for the environment. This is what emerges from an exploration of the multifaceted proposals displayed in Bologna during the 40th edition of Cersaie, the International Exhibition of Ceramic Tile and Bathroom Furnishings. The unmissable appointment, not only for sector operators but also for enthusiasts and the curious searching for new ideas, this year was as an obligatory starting point in an itinerary of discoveries and surprises embracing all the potentialities of ceramic coverings, identifying ever-wider horizons, going beyond the merely industrial dimension to fully enter the territory of creativity.
Sustainability and Technology
Anyone who wants in their home a sustainable material that covers the floors and walls, but also bathroom and kitchen tops, must absolutely consider ceramics. For many years, Coem has been investing in technologies, new processes that make products which are safer, but which also genuinely respect the environment, because the future belongs to everyone and we all have to protect it, respecting limits and avoiding waste and pollution. This commitment for Coem represents an authentic value, part of its business vision. Moreover, all the results and actions undertaken are contained in Coem's second sustainability report, published on the site, which makes Coem's commitment towards these principles more concrete and transparent.
Read the Sustainability Report!
yes we inspire
Thanks to the new collections presented at Cersaie 2023, Coem offers new suggestions for creating projects with a profoundly material feel and colours that talk of nature for environments created to welcome and live in harmony with our surroundings. The VERSATILE collection offers new vibrations, inspired by the magnificent Portland stone which enables complete immersion in an iconic environment expressing elegance and versatility.
CRYSTAL, on the other hand, is a new collection that highlights the beauty and elegance of Tiffany quartzite, a stone coming from Brazil, characterised by a veined structure and brilliant blue and green tones, with golden and white veining.
The different SINAI collection takes inspiration from the timeless beauty of the Golden Sinai stone mined in Egypt. A golden colour for environments that acquire a new brilliance.
GASCOGNE, taking its name from the Gascogne Blue stone, lends environments a particular beauty thanks to its intense nuances; it's a series that talks of history and culture.
The MOIRÉ collection is certainly striking, conceived with the intention of obtaining a large-format, graphic, contemporary and decorative surface with a marbled effect. The collection created by Alessandro Pasinelli for Coem takes your breath away. Perfect for both dwellings and large commercial spaces, this collection makes it possible to highlight the dimensions of environments, enhancing their volumes with a sophisticated and refined taste.
We can't end without mentioning the super-appreciated new finish for outdoors, 'R11 Soft&Safe' which offers an easily cleaned surface, safe from the point of view of slipperiness and soft to the touch, present in a number of Coem's stone-effect collections: Versatile, Sinai and Gascogne.
Important new ideas also for the largest formats, in particular, the range of WIDEgres280 slabs which are further extended to give interior designers and architects new design horizons thanks to the unusual Moiré, Versatile Stone, Sinai, Touch Stone, Touch Stone Vein and Onice Effect versions.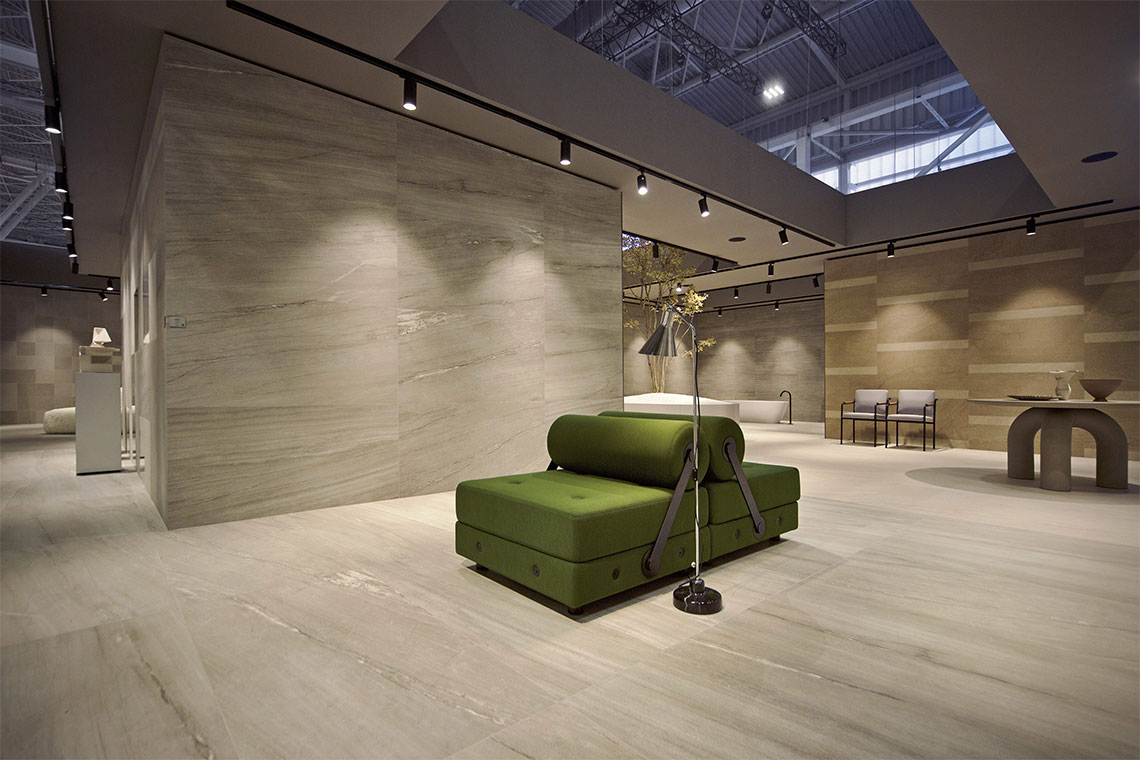 Cersaie is still happening, thanks to digital!
Perhaps you were unable to go to Cersaie? No problem! Coem has decided to make all its new collections digitally available. Visiting the site, it's possible to discover all the new collections proposed by Coem and relive the trade show in an alternative and innovative way. You can "stroll" through the show in a realistic way to discover in your own time all the new collections, studying the settings and the light effects. It's also possible to download the catalogues and look at the videos that speak in a very poetic and scenographic way about what it means to inhabit a particular space today. Don't miss the opportunity to discover a new language made up of colours, shapes and finishes that will form part of the new interior design vocabulary.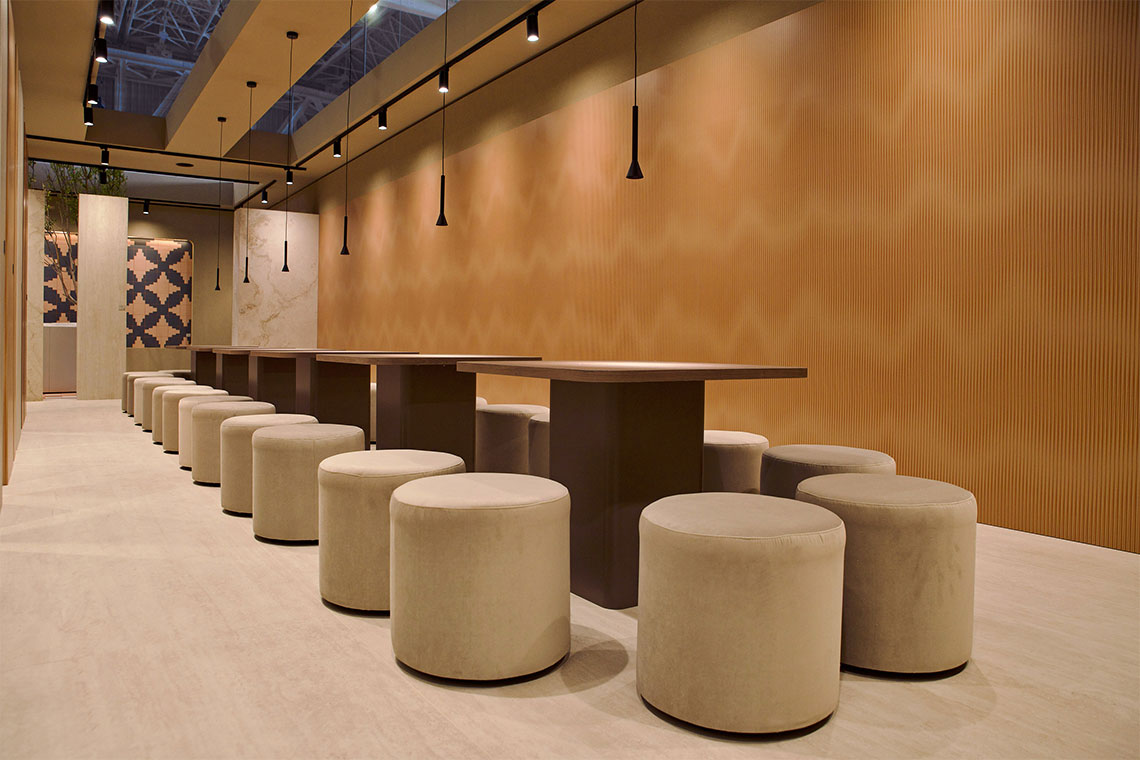 SHARE THE ARTICLE ON YOUR SOCIAL MEDIA PROFILES: