Unforgettable anniversaries
Fioranese celebrates 10 years of cementine tiles at Cersaie 2023
An unmissable rendez-vous for architects and designers, but also for the curious and enthusiasts, Cersaie Bologna is ready at the starting blocks. For the International Ceramics Show for Architecture and Bathroom Furnishing, 2023 will be an opportunity to celebrate a truly unique anniversary. 40 years have, in fact, already passed from the first edition. For this special occasion, Cersaie has created a very particular itinerary, which will allow visitors to relive 40 years of innovations and trends dedicated to interior design. The Route40 installations at the Help Desk, in Galleries 21-22, 25-26 and in the Mall of Pavilion 37 will allow the visitor to retrace the most important moments of these four decades and observe the great changes that have taken place in the design, production, cultural and social fields. Ceramica Fioranese will be among the protagonists of this exhibition, but the surprises do not finish here! Cersaie will also be the opportunity to celebrate, together with all the visitors, 10 years from the creation of Fioranese's first Cementine collection, an important moment for a now iconic product, to celebrate together.
And do you know the cementine?
The Cementine (cement tiles) are a type of decorative tile inspired by floorings of the past. What characterises them are the geometric and floral motifs, which lend a touch of elegance and originality to the environments in which they are used. Fioranese's Cementine are very versatile, perfect for being used both for floors and for wall coverings. They can be used in different contexts, such as private dwellings, offices or commercial spaces, thanks to their ability to adapt to different furnishing styles. Thanks to their unique aesthetic characteristics, Cementine make it possible to create settings with a sophisticated and personalized design. Fioranese has created many collections during these 10 years, using always different colours, graphics and designs, offering infinite creative possibilities to enrich residential or public spaces… always in the name of the now famous…cementina cement tile!
Creativity as an art form
It's not possible to talk about the cementine collections without mentioning the designer, Silvia Stanzani. Graduate of the Academy of Fine Arts of Bologna, for several years she taught Design at the Art Institute of Modena, she has always been interested in graphics in all forms of art and communication, from which she draws inspiration for the development of a personal research that involves other fields of expression, and enters the world of ceramics as a medium for expressive possibilities. She has been working with Fioranese for 10 years on the Cementine project, creating with every collection new suggestions for contemporary living which, starting from its historical roots is renewed each time in its modernity. An iconic product has been created out of this wonderful collaboration, celebrated even by Living Corriere to present the Cersaie 2023 event. Here is the article:
https://studio.living.corriere.it/cersaie-sf1-ceramica-arredo-bagno/?share=3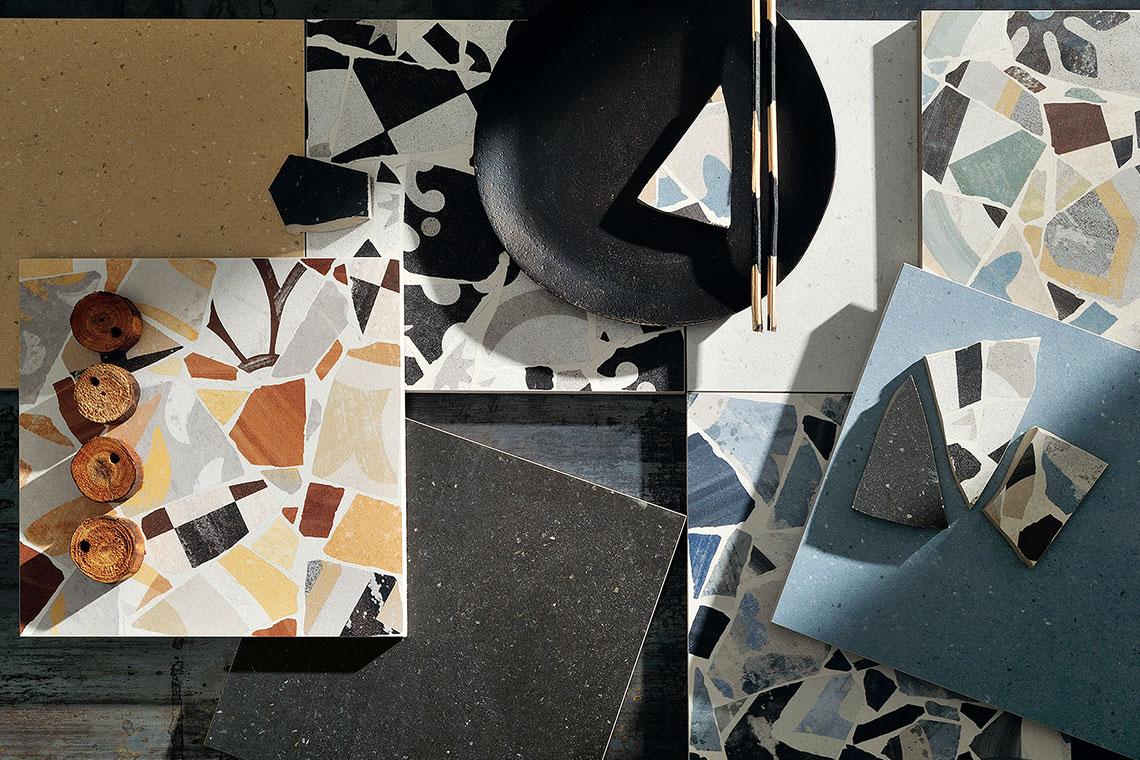 The first collection is never forgotten
The designer, Silvia Stanzani, together with Fioranese, has managed to reinterpret through her creativity, year after year, the classic motifs of ceramic history, reinterpreting them with contemporary techniques and graphics. All this has been possible thanks to new digital techniques that have made it possible to obtain a surface with a "fully-lived" feel together with an unexpected modern touch. It was 2013 when the Cementine 20 were created. They are reinterpreted classic modules from the Sicilian tradition, simplifying the shapes and playing with never predictable chromatic backgrounds, in order to re-evoke the charm of hand craftsmanship that makes each module unique, with the interaction of colour with the roughness of the support and the irregularity of the shapes. This was how the first cementine collection, with its undeniable charm thanks to simple, modern and unique decorations, was created.
Many happy returns Cementine 20!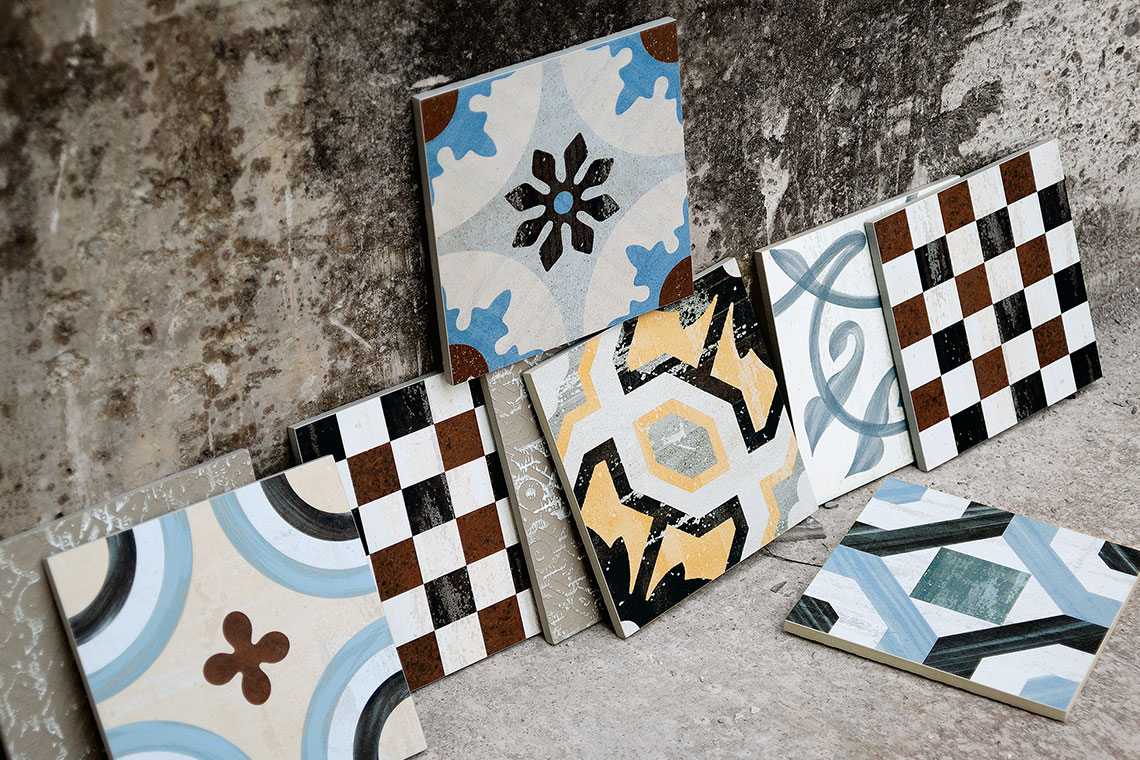 Allow yourself to be enchanted by history
The Cementine are, without doubt, one of the most appreciated decorative elements by interior designers ever; these tiles are able to give great personality to our spaces, furnishing with patterns and colours not only our dwellings but also public and commercial spaces. For example, Hotel Bennett in the USA, developed from the old Library of the County of Charleston, is a luxury space dedicated to hospitality in European style which, thanks to the interior design solutions found, dialogues directly with history. The Cementine 20 collection in the particular "floral" look of Posa Cementina_2, has been used in this enchanting hotel decorating the floors of a French-style patisserie for a truly special setting. The "da Gianni" guest house in Arco (TN), on the other hand, uses the Cementine in a different way: the floors have been embellished not only with Cementine 20, but also with the Cementine Retrò collection, which makes the rooms even more special.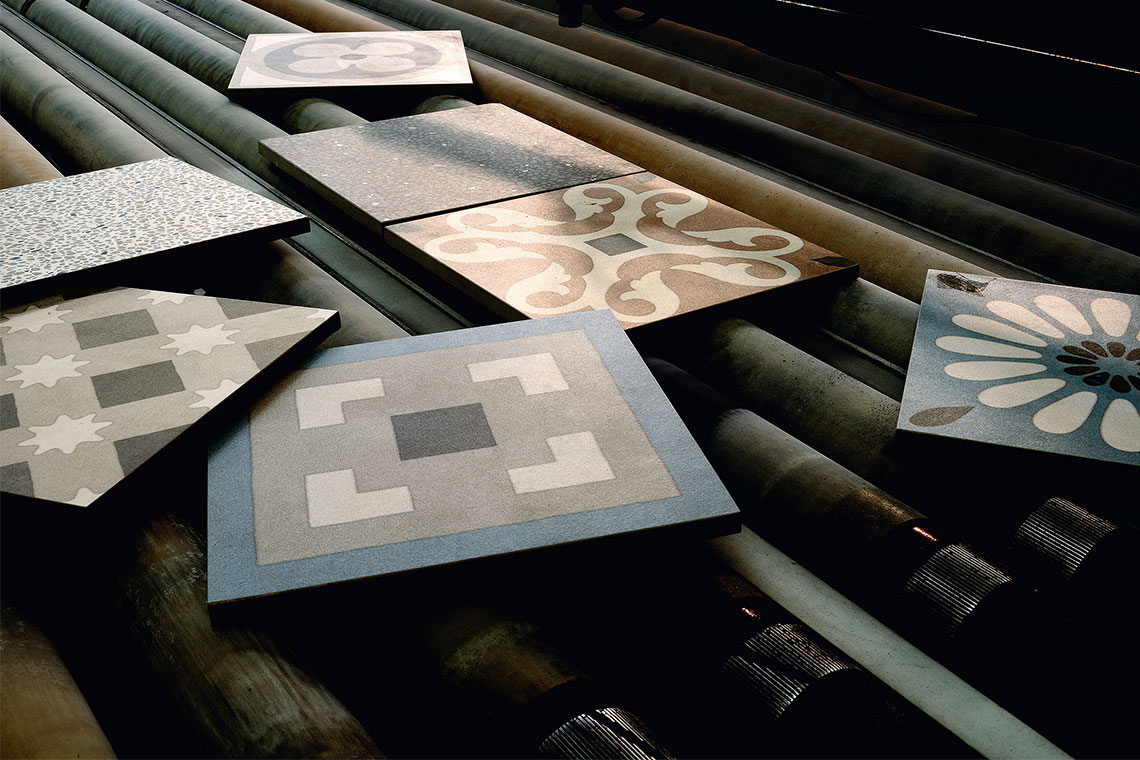 Enhancing spaces with decorations
Decoration also makes public spaces unique. If you go, for example, to Moldova, a chain of cafés, Naringi, has used a number of Cementine collections to define spaces with graphic solutions that create veritable carpets. In the café in Chiþinãu, we can find an "Italian" touch, precisely thanks to the use of Cementine Black&White tiles for the floor, in the two B&W_2 and B&W_4 patterns. Or you can stay closer and go to Pescara, to find the Ristorante Fattoria Toccaferro, a restaurant with a warm and inviting atmosphere that reinterprets the past, also in the use of materials. The use of the Cementine 20 porcelain stoneware collection here is perfect in the colour mix that lends the floor a nostalgic retro effect. Or, in Pistoia it's possible to appreciate the eclectic style and the particular decorations of the Thy Madame concept, barber shop and ladies' hairdresser at the same time; here authentic carpets of Cementine 20 have been laid, the Cementine Retrò and the Cementine Evo. You will not be able to help falling in love with the solutions found for a private residence in Piombino. It's a villa with amazing terraces overlooking the sea, in 1970s style, in which the architect, Ottanelli, has respected the original style also thanks to the use of Fioranese's Cementine Evo, in the 4 and 5 graphics, used for the flooring of the exteriors: a truly optical choice of great character and unexpected chromatic effects.
Choosing Cementine means investing in a long-lasting and aesthetically captivating product. With their timeless beauty, these collections can transform every environment into a unique and elegant setting.
We look forward to seeing you at Cersaie at Fioranese's stand to celebrate together a tile that has now entered our hearts:
Bologna, 25-29 September 2023
Pavilion 37 – Stand C63
By clicking the banner below and completing the form, you will receive a free ticket for Cersaie 2023: https://www.cersaie.it/en/v_biglietteria.php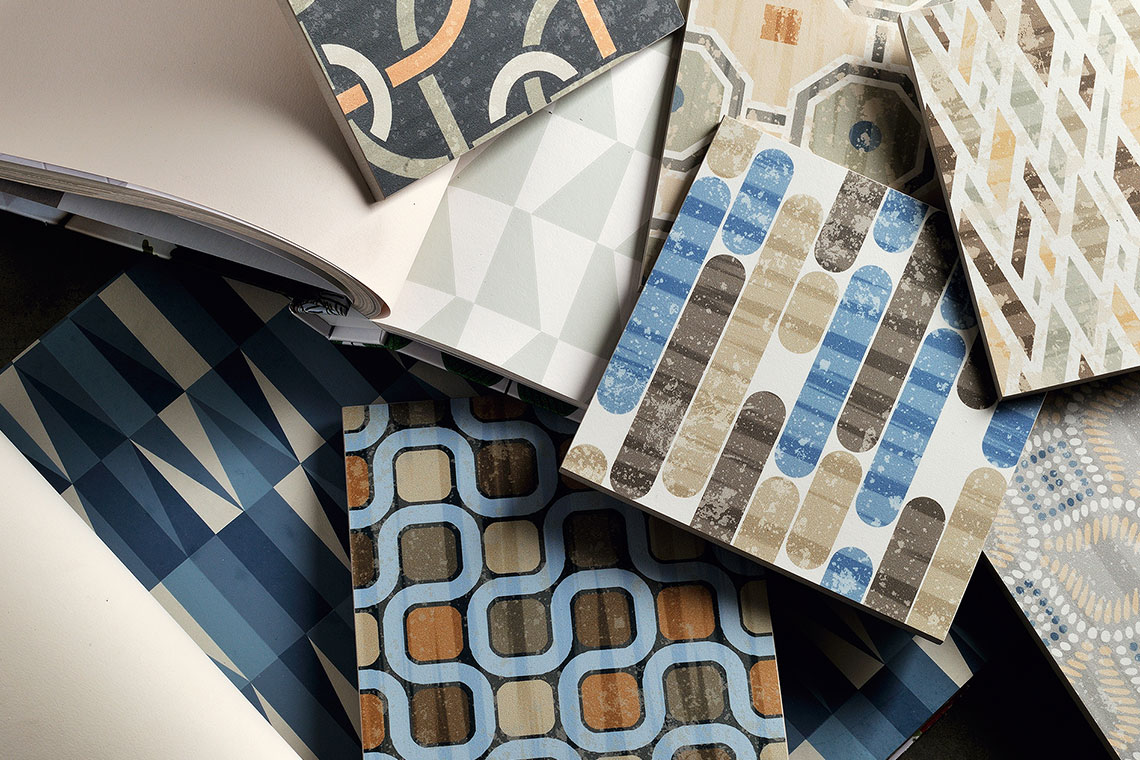 SHARE THE ARTICLE ON YOUR SOCIAL MEDIA PROFILES: